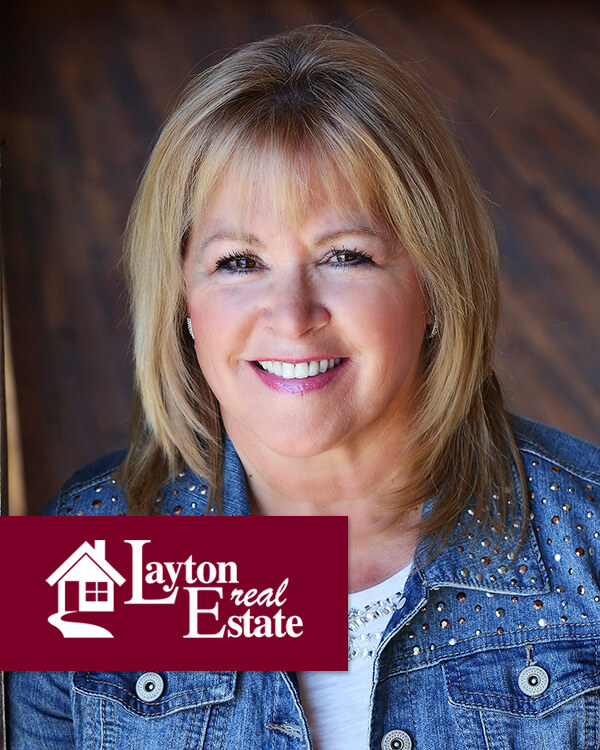 Kim attended high school in Gardner, KS, graduating in 1980 before moving to Wellsville in 1981 to begin married life with her husband Jim. They are proud parents of two boys, who both graduated from Wellsville High School, and have given them three wonderful grandchildren, whom Kim enjoys very much.  Kim is loves spending time with the entire family, whether it be traveling, cooking, or just hanging out. She's an active member of several different organizations in and around Wellsville, and proudly supports Wounded Warriors and City Union Mission. 
Since 2009, Kim has provided real estate services to Kansas residents, and has worked hard to become a multi-million dollar producer for the last several years. When it comes to real estate, her passion is ensuring that all of her clients trust her to seamlessly guide them throughout their transaction. By prioritizing relationships, Kim is proud to have increased her referral basis every year since she began working in real estate, and adamantly protects the mutual loyalty and trust she shares with those clients. Further, by maintaining a focus on teamwork, Kim is able to help clients get the most out of their transaction. If you're a seller, Kim will passionately market your home to sell it quickly and for as much money as possible. Home buyers can also expect her to bring that same passion in helping them find the great deal they've been pursuing.
Kim is happy to provide potential clients with several reputable references for confirmation of her dedicated service skills.

"Kim was absolutely amazing! We could not have asked for better service. Thanks for everything you did for us!"
Home Buyers | 2018
"Thank you so much Kim Hoehn! You we're wonderful! We couldn't have been happier with you as our Realtor, you made it easy!"
Home Buyers | 2018
"We enjoyed every conversation, her advice, and even her excitement with every phone call and showing.  She was detailed and communicated every step of the whole transaction.  No pressure and very available for questions.  I couldn't ask for a better agent.  Thank you so much!!!  Although we had never met it was like having your best friend guide you through the entire experience."
Home Buyer | 2017
Proud Mother of Two Sons, Grandmother of Three
Mulit-Million Dollar Real Estate Agent
Specializes in Selling Your Home Seamlessly
Proud Supporter of Military & Wounded Warriors
Faith, Family & Friends!