Layton Real Estate: Three Generations in the Making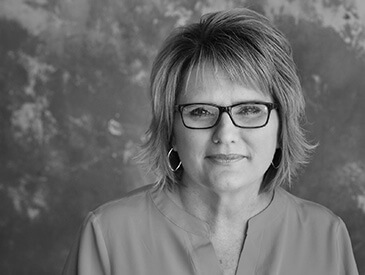 Glenn Layton, Sr. started Layton Real Estate in 1967 with a pencil and a pad of paper. Back then, real estate sales were sealed with a handshake over the back fence between friends.
In 1990, Glenn Layton Jr. joined his father in the family business. His many years of experience working with people, and his unique knowledge of the oil production business allowed him to help countless families to realize their dreams throughout his tenure in real estate.
The locally owned and operated business is now in the hands of Barbara Layton-Kearney (Glenn Layton Jr.'s youngest daughter). When Barbara joined in 2003, she brought along her skills and expertise in computers, customer service, sales, and marketing from her thirteen years in the corporate world. She became the Broker/Owner of the business in 2008.
Personal integrity was (and still is) the driving force for all of Layton Real Estate's transactions.
The Layton Real Estate Difference
Our agents distinguish themselves from the competition by providing you with a superior level of personalized service. We love real estate, and our goal is for you to perceive that passion throughout your transaction. With our unique knowledge of your market, continuous learning, and a relentless "can-do" attitude, we're able to offer you as seamless a transaction as possible, and at a fair price. In fact, we have a single commission charge that comes with no extra fees or upfront costs, and is based only on the net purchase price of your offer (Purchase Price minus Buyer Closing Costs).
Superior Personalized Service
We treat each client by the golden rule
You'll receive honesty at all times
We handle each transaction as if it were our own
Simple Commission Charge With No Extra Fees
Only pay for the value you receive!
Real Results Through Technology

While the foundation of our business is built on several "old school" principles (like "The Golden Rule"), we strongly believe that much of our success over the last 50 years can be credited to our willingness to embrace and integrate new real estate technologies into our everyday business operations.

Social Media Sharing & Exposure


Client App for Home Buyers

Aerial/Drone Images & Footage

Electronic Contracts/Signatures
Real Property Resource for REALTORS®

Access to Pre-Listed Properties

Our mission is to serve as the real estate company of choice throughout Wellsville and our neighboring communities in central and eastern Kansas. We will achieve this mission by connecting customers with genuinely caring agents, who prioritize integrity, knowledge, and outstanding service in all that they do. By continuing to study the market, self-educate, embrace new technologies, and consider "outside-the-box" strategies, we will fulfill our dedication to superior customer satisfaction, and successfully achieve the best financial results possible for all of our clients.
Join Our Real Estate Newsletter