Barbara Kearney | REALTOR®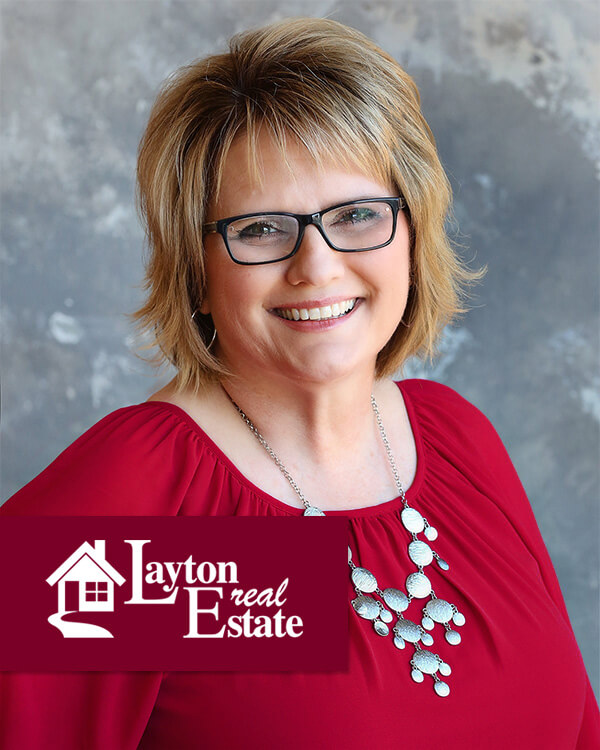 Barbara Kearney is the Broker/Owner of Layton Real Estate in Wellsville, Kansas. She has been working in the real estate industry for over 19 years and has extensive knowledge of Wellsville and it's surrounding areas. Barbara is dedicated to helping her clients find the perfect home or property to suit their needs. She is known for her professionalism, attention to detail, and ability to navigate the complex world of real estate. In her free time, Barbara enjoys spending time with her family and dogs. She is an active member of the Wellsville community and is committed to helping her clients find the perfect place to call home.
As a Realtor with years of experience and a deep knowledge of the local market, She is dedicated to helping clients buy or sell their property with confidence. With a focus on providing excellent customer service and personalized attention, She is committed to making the real estate process as smooth and stress-free as possible. Whether you are looking to buy your dream home or sell your existing property, She has the expertise and resources to help you achieve your real estate goals. Please visit her YouTube page for real estate education and tips.

"Kim was absolutely amazing! We could not have asked for better service. Thanks for everything you did for us!"
Home Buyers | 2018
"Thank you so much Kim Hoehn! You we're wonderful! We couldn't have been happier with you as our Realtor, you made it easy!"
Home Buyers | 2018
"We enjoyed every conversation, her advice, and even her excitement with every phone call and showing. She was detailed and communicated every step of the whole transaction. No pressure and very available for questions. I couldn't ask for a better agent. Thank you so much!!! Although we had never met it was like having your best friend guide you through the entire experience."
Home Buyer | 2017
"Kim was absolutely amazing! She was there for us every step of the way. Her knowledge and guidance made the buying and selling process as simple as possible. It was a smooth transition for us because of Kim. Would highly recommend her!"
Home Seller | 2018
"Kim at Layton exceeded our expectations. Selling a house, and buying a new one at the same time can be a stressful process, but Kim helped make the transition as smooth as possible. We were able to sell our house at the price we wanted, and also get into our dream home at the same time. Fantastic service, and she'll always answer no matter how busy she is. Five stars!"
Home Seller | 2018
"Kim Hoehn was great to work with. She made the sale of my home easy and stress free. I'd love to work with her again!"
Home Seller | 2018
"Kim was absolutely amazing! We could not have asked for better service. Thanks for everything you did for us!"
Home Buyers | 2018
Proud Mother of Three
Granddaughter of famous artist Elizabeth "Grandma" Layton
Youngest sibling of seven brothers and sisters
$30 million producer
Get In Touch With Barbara